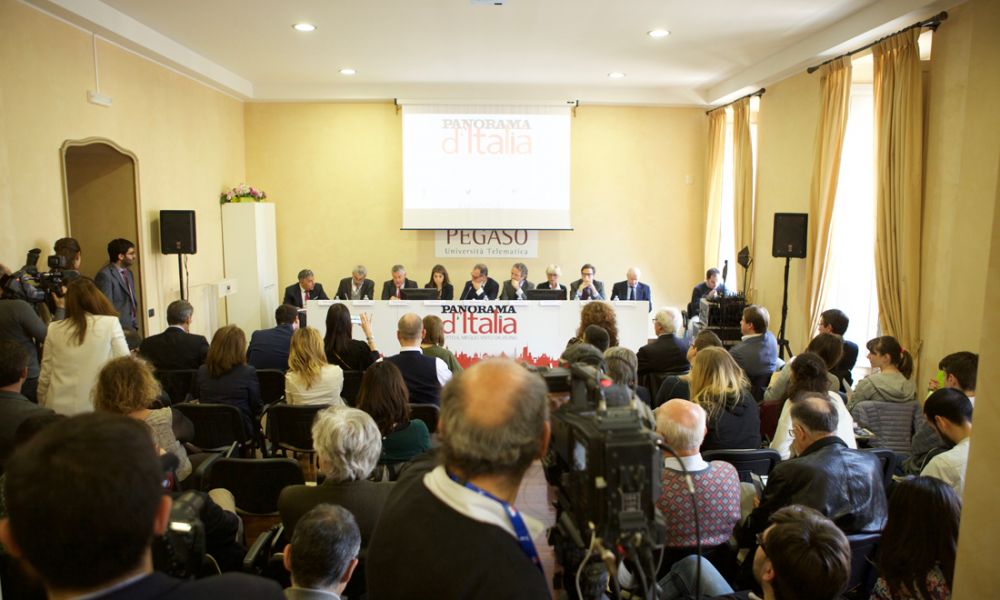 Wiicom was selected by Panorama at the conference titled "Business Excellence in Comparative Territory" held on Friday, April 7 at 11.30 am at Palazzo San Martino di San Germano in Piazza Castello, 99, Turin.
Paolo Landolfo talked about the birth and development of Wiicom, a reality that has now emerged in the Industry of 4.0 and the technologies Internet of Things.
The conference was one of the events of the "Panorama of Italy" tour, an initiative promoted by the weekly Panorama of the Mondadori group. Panorama's "journey", unique and innovative in its kind, aims to enhance the entrepreneurial, cultural, food and wine excellence of the individual Italian territories. After the great success of the media and public in the past three editions, Panorama d'Italia was released this year with ten new stages and ten new cities involved. Four days to discover and to enhance Turin, from 5 to 8 April for the first stop of the tour with a rich program of events, through which the winning lands of the region were told with interviews, insights, events and tables Round.
The event involved the Panorama, the panorama.it and panoramaditalia.it websites, and all Mondadori / Mediaset group media (with Radio 101, links with TGcom24 and insights on Mediaset networks), as well as all Local medi